NEON: HOW TO WEAR
April 12 2019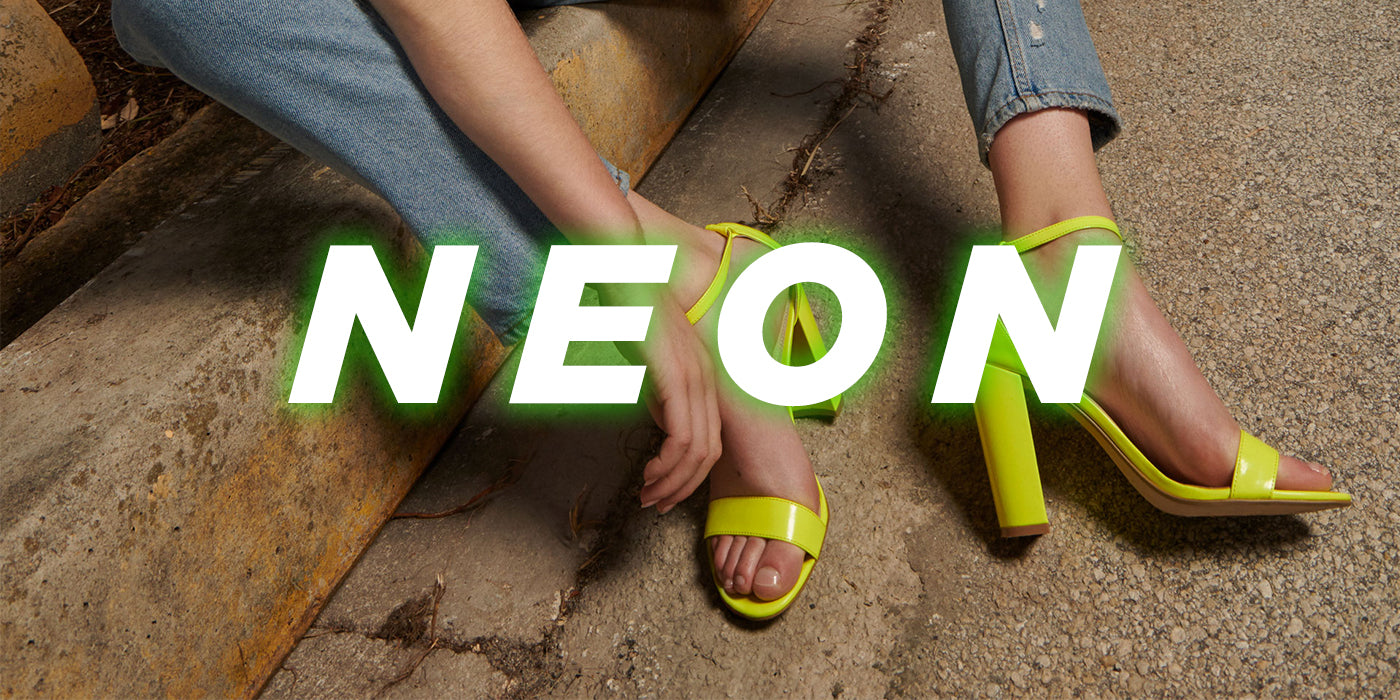 You may have noticed it already, but neon is everywhere! Spring is here and everyone is glowing up with this new fashion trend. We are not afraid to show off these very bright (almost) lightning colors. Neon heels are perfect to match with other trends like snake print and leopard.
Yin yang: welcome to the neon gang
Neon heels can be bright, so keep it light. The perfect way to balance your outfit is to match neon shoes with khaki to white tones. This gives your outfit a full Yin Yang-feeling. We think it's true what they say: every nude needs a neon best friend.

Neon sport-looks to make it clear 
It's time for tracksuits and leggings again. Neon is the perfect base and detail for a sporty look. Go for a full colored outfit and complete the look with transparent heels. Who said you can't wear sportswear with heels? This look makes you the best-dressed athlete on the streets. More fan of sneakers? A good neon sneaker = more than enough to take over whatever you want!
Neon snakes do it well

The perfect way to have both of the best trends: neon trainers and snake shoes. Go from 0 to 100 really quick and crawl in the streets as a neon anaconda. Wearing a lot of snake + a lot of neon is never too much, if you know what we mean. And let there be one thing very clear, you'll look ssssuper good!
SOURCE IMAGES: Pinterest